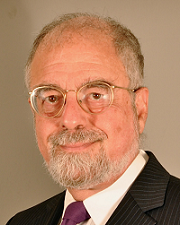 Aaron Marcus, Principal
Mr. Marcus has been researching and designing user-experiences since 1969. He received a BA in Physics from Princeton University (1965) and a BFA and MFA in Graphic Design from Yale University School of Art and Architecture (1968). He is an internationally recognized authority on the design of user interfaces, interactive multimedia, and printing/publishing documents. Mr. Marcus has given tutorials at HCII, SIGGRAPH, SIGCHI, HFES, UXPA and other conferences, and at seminars for businesses and academic institutions around the world. He published 26 books and more than 300 articles, including Human Factors and Typography for More Readable Programs (1990), The Cross-GUI Handbook (1994), Mobile TV: Customizing Content and Context (2010), Graphic Design for Electronic Documents and User Interfaces (1992), The Past 100 Years of the Future: UX in Sci-Fi Movies and Television (2012), Mobile Persuasion Design (2015), and HCI/User-Experience Design: Fast Forward to the Past, Present, and Future (2015). Mr. Marcus was the world's first professional graphic designer to be involved full-time in computer graphics (1967), to program a desktop publishing system (for the AT&T Picturephone, 1969-71), to design virtual realities (1971-73), and to establish an independent computer-based user-interface and information-visualization firm (1982). In 1992, he received the National Computer Graphics Association Industry Achievement Award for contributions to computer graphics. In 2008, the AIGA named him a Fellow; in 2009, CHI elected him to the CHI Academy. He is a Visiting Professor, Institute of Design, IIT, Chicago, and College of Design and Innovation, Tongji University, Shanghai.
Mr. Marcus is Principal of Aaron Marcus and Associates, a user-interface and information-visualization development firm with more than 35 years of experience in helping people make smarter decisions faster, at work, at home, at play, and on the way. AM+A, has developed user-centered, task-oriented solutions for complex computer-based design and communication challenges for clients worldwide on all major platforms (client-server networks, the Web, mobile devices, appliances, and vehicles), for most vertical markets, and for most user communities within companies and among their customers. AM+A has served corporate, government, education, and consumer-oriented clients to meet their needs for usable products and services with proven improvements in readability, comprehension, and appeal. AM+A uses its well-established methodology to help them plan, research, analyze, design, implement, evaluate, train, and document metaphors, mental models, navigation, interaction and appearance. AM+A has developed ten concept designs for mobile persuasion design, documented in Mobile Persuasion Design (2015). AM+A's clients include Apple, BMW, HP, Kaiser, Microsoft, Microsoft, Motorola, Nokia, Sabre, Samsung, SAP, Siemens, and Xerox.
He has written chapters/case studies for seven Handbooks; has presented lectures/organized panels about cross-cultural user-experience design, mobile persuasion design, culture, and science- fiction, and HCI since 1980. He is Editor-in-Chief Emeritus of User Experience, Editor of Information Design Journal, and an editorial board member of Visible Language and the International Journal of HCI.